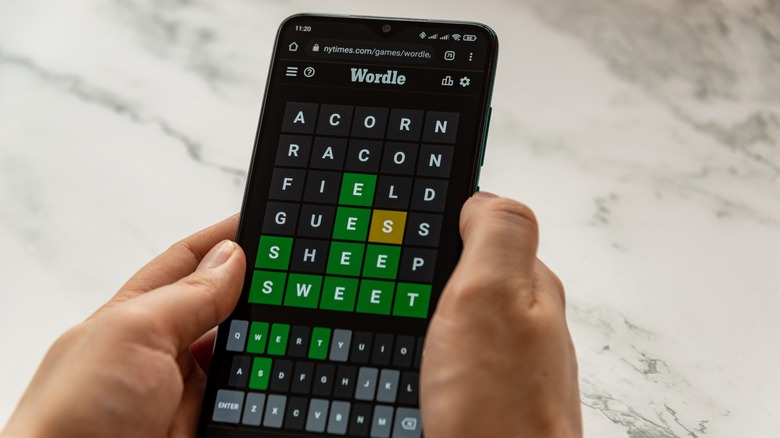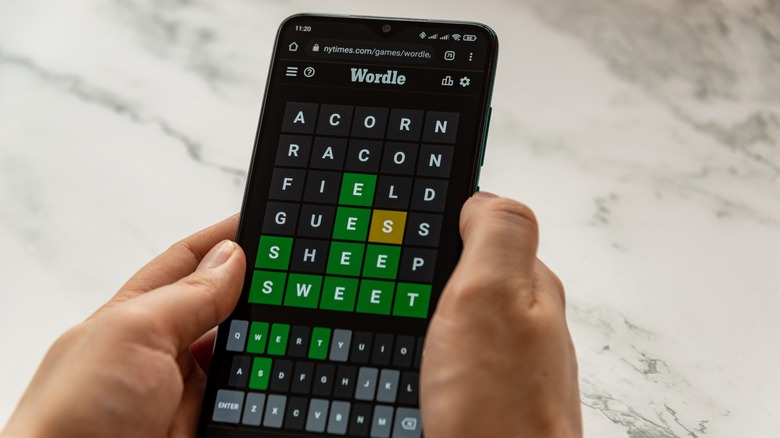 Iuliana Ionescu/Shutterstock
New week, new Wordle! We hope you had a great weekend, and to kick off the Wordle week on that note, here are some hints and tips to help you solve today's puzzle. We'll do a full reveal in the second section, so you can skip to that if you'd rather not do the brain-racking. Here's the answer to yesterday's Wordle puzzle if you missed it.
Today's word describes a brief period of time or an instant, which is how long we hope it takes you to solve the puzzle. The word can be both a noun and a verb, it rhymes with "ice," and ends with those same three letters. As a verb, it means to haul something in and secure it with a small rope. If these hints have set off the light bulb for you, well done! If you're still unsure, check out the answer below the next image.
The answer rhymes with a word that means three times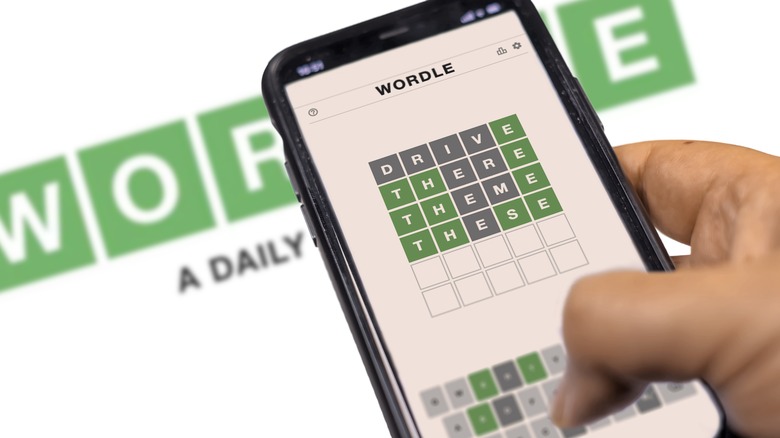 rarrarorro/Shutterstock
The solution to today's Wordle puzzle (#457 – September 19, 2022) is trice. As a noun, it's synonymous with "a heartbeat" or "a blink," in the sense of describing something done swiftly. Of course, trice is not to be confused with the word thrice, which is an adverb of frequency used to qualify an action performed three times.
The word trice is from the Middle English word "trisen" or "tricen," which means to pull; or from the Middle Dutch word "trisen," meaning to hoist, according to Merriam-Webster. As with yesterday's puzzle, it took us three tries to figure out the answer today. We decided to ditch the recommended starter words and instead kicked off guessing with a random entry: pouch. That turned one tile green, and we turned three more tiles green with our second guess "trick," which supplied all of the info we needed to guess correctly on the third try. We hope you solve the puzzle in a trice because of this article, and have a great week!